Friday, July 23rd, 2010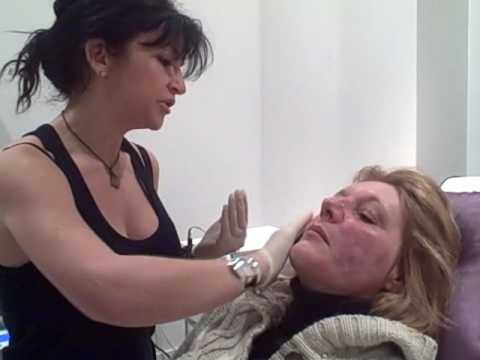 Here is a one of our clients having sculptra treatment as part of her transformation.
If you would like to see more of the transformation or any other videos we have, visit our YouTube Channel at:
http://www.youtube.com/traceybellchannel
Here is also a product linked in with fine lines and wrinkles. The product is called Infrastructure.  
InfraStructure is a premium serum for Cellular Matrix Construction.
It penetrates deep in to the skins matrix to fortify and firm the skin. Therapeutic levels of intelligent active ingredients such as Beta-cyclodextrin and Pea extract provide instant firming and provide longer term nutritive, hydrating and wrinkle reducing benefits.
InvisaSkin® activates the growth of fibroblast cells which is the matrix ground worker for collagen, this plumps and firms skin and helps keep wrinkles at bay. As skin ages it gets thinner, Matrixyl TM 3000 reconstructs and repairs and used over a period of 2 months provide visible results. Blended with superior anti-oxidants to eliminate free radicals, chirality and spin trap.
This is a premium enhancing serum for mature, aging skin with fine lines and wrinkles and can be used in the treatment of elastosis.
The results are skin rejuvenation from the inside out and radiant looking skin.
If you would like to browse through more of our products, then visit the Tracey Bell shop at:
https://www.traceybell.co.uk/shop/